Passwords are notoriously easy to forget, and nothing is more frustrating than login issues.
Florian makes it easy to reset your password in case you forget it. Follow these simple steps to reset your password:
1. Visit https://florian.app and click the Login link (upper right corner)
2. Click the Reset link
3. Provide your registered email address and press the Submit button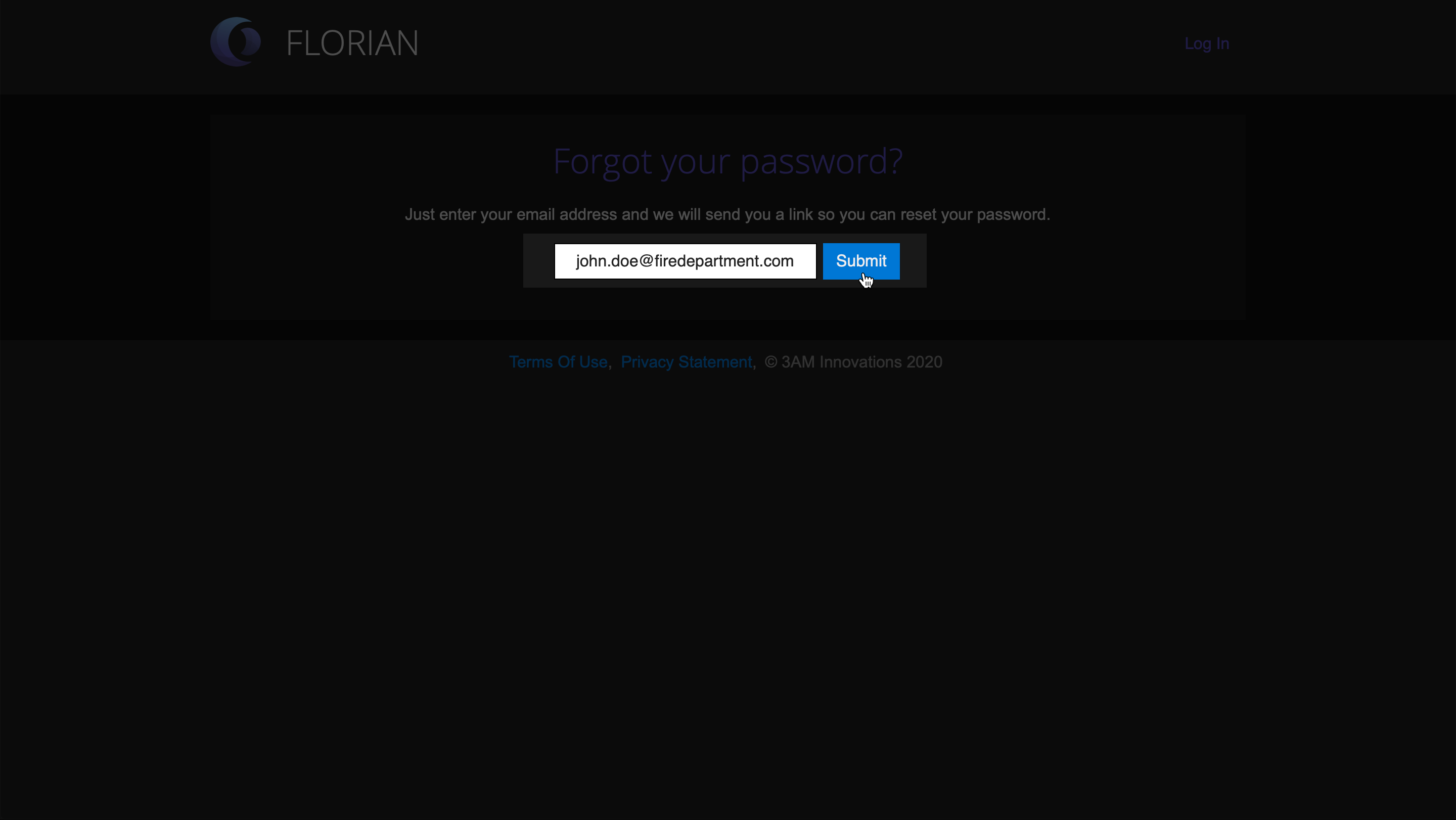 4. Check your email and find the notification from 3AM Innovations. Press the Reset Your Password button.
5. Complete the form and press the Reset Password button.
Your changes will take effect immediately.
If you continue to have trouble logging in, contact us.