Log into Florian on your Windows 10 machine and join an incident.
At the bottom of the map viewer, press the Tool Bar to open the Annotations panel. With the Annotations panel open, press the Zone button.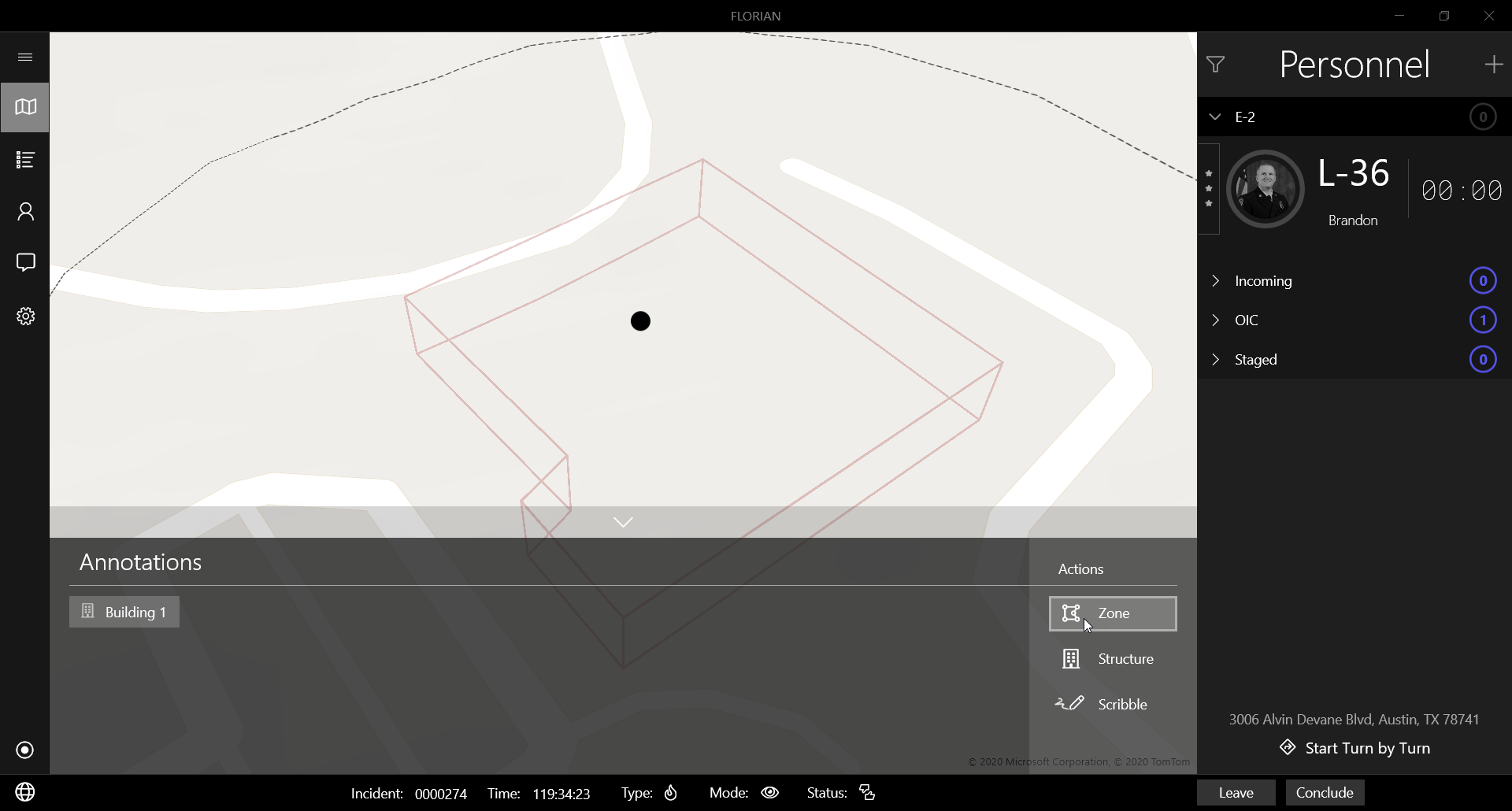 Give your zone a name, set its type, severity level and duration in minutes and seconds.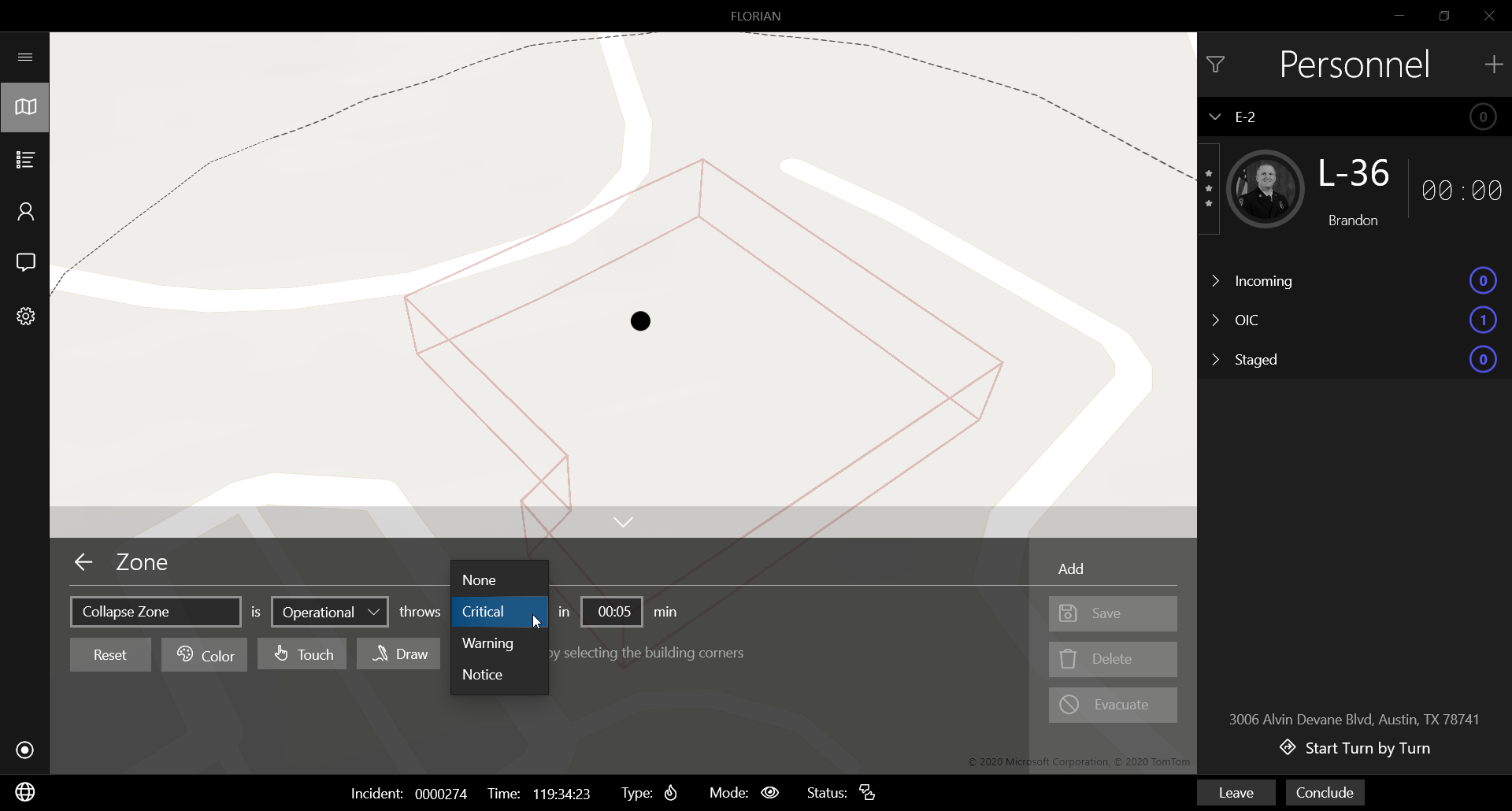 By pressing points on the map, draw your zone.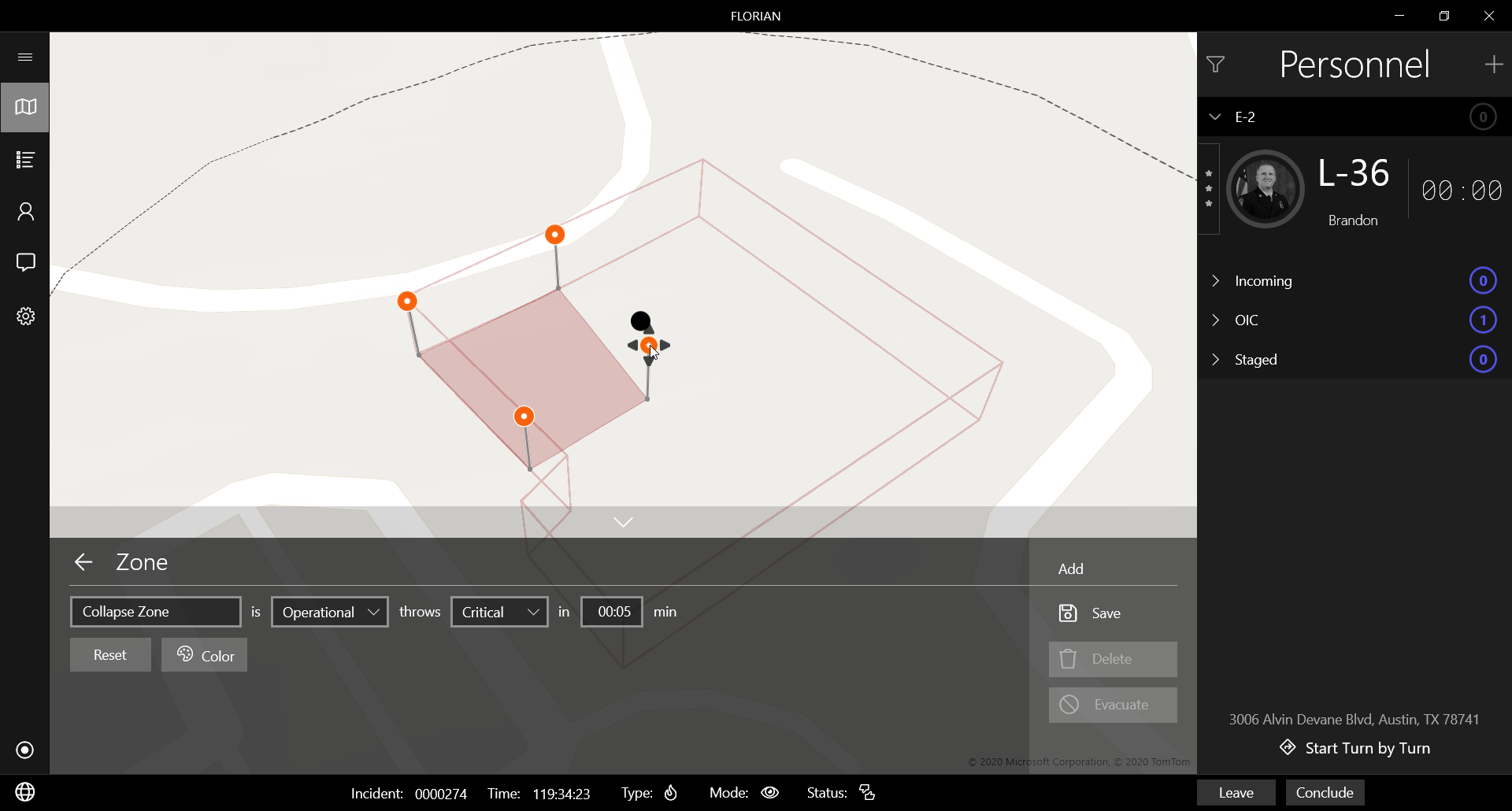 Press the Save button.
Having trouble building zones?